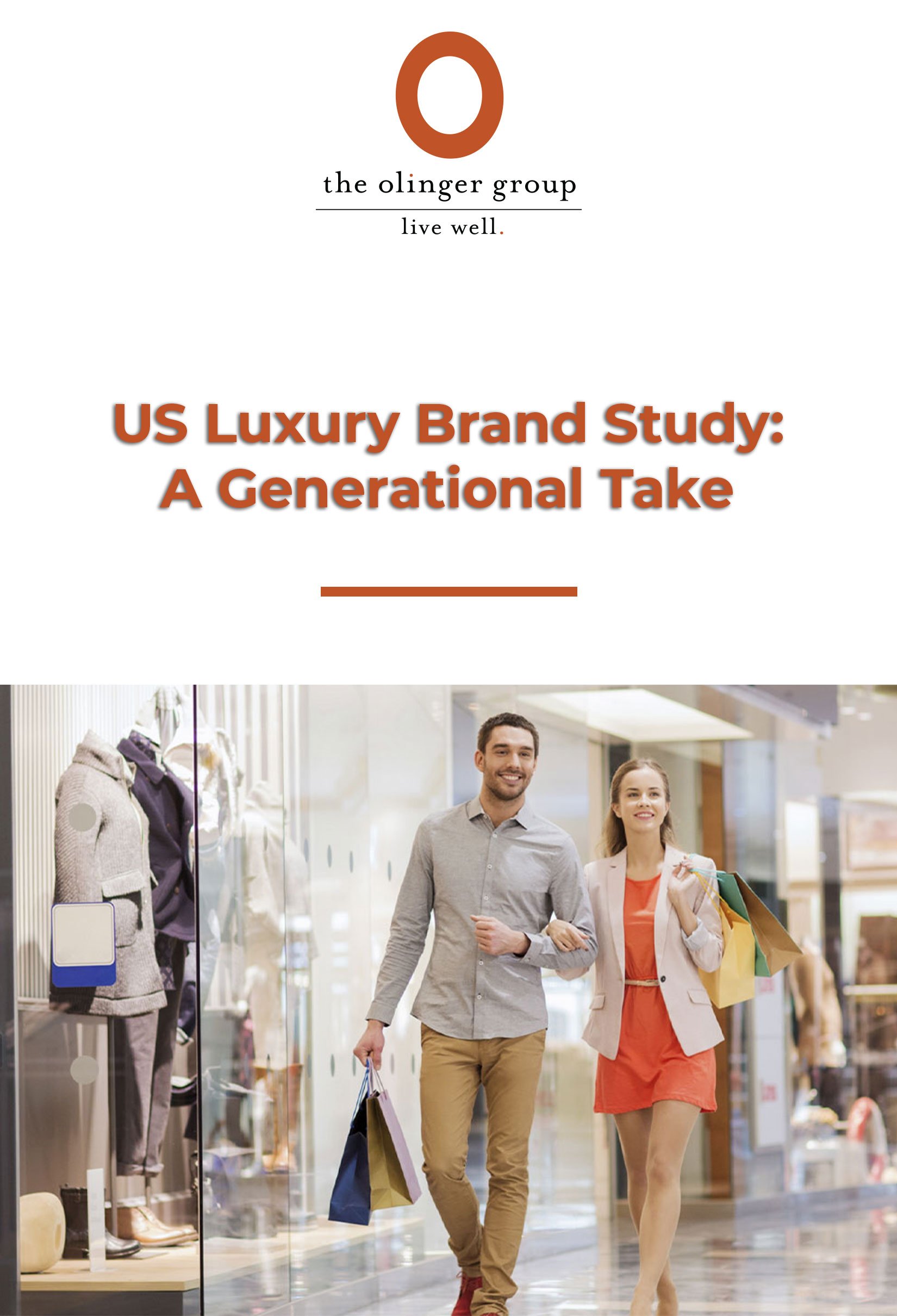 What's trending in 2022 for health & wellness brands? We asked 1,000 Americans to find out.
We surveyed 1,000 American luxury brand enthusiasts aged 18 to 75 to get answers to the questions brands want to know.

In our report, you'll discover:
Which luxury brands each generation loves

How each generation describes itself

What each generation is doing to help the planet

Get smart. Get the study.
Millennials and GenZ are spending, and it's time for luxury brands to start paying attention.
Find out the surprising things our survey discovered about every generation's brand awareness, preferences & more.

Download this guide.

The Olinger Group provides insights for Fortune 1000 companies since 1994.