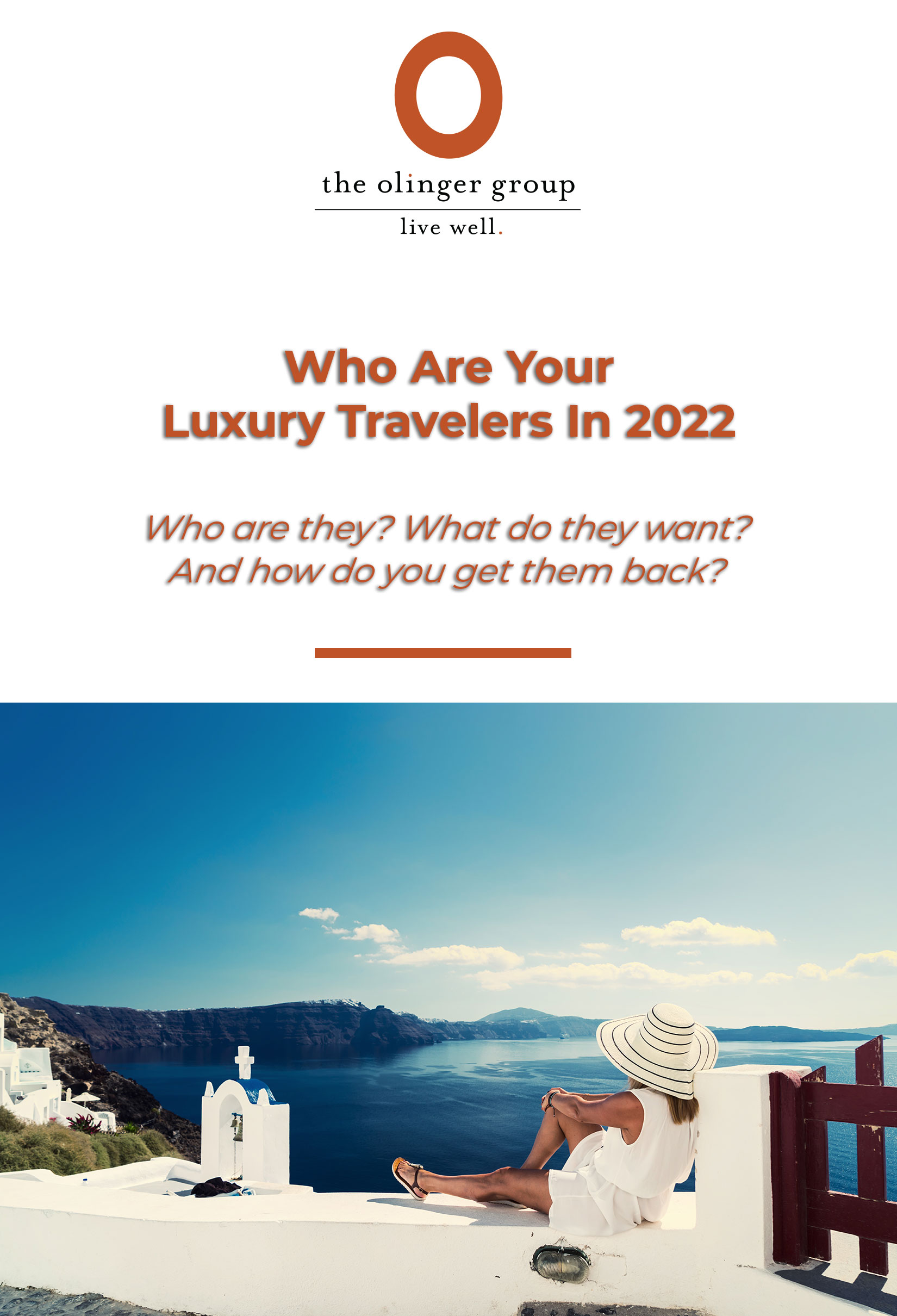 We surveyed over 1,500 American travelers to find out where & how they're vacationing in 2022. Learn sentiments and their favorite brands, and types of transportation, luxury travelers love with our free market research whitepaper.
Get smart. Get the whitepaper.
FREE REPORT
Luxury travel is roaring back, so we asked travelers where & how they plan on spending their money this year.
Download our free whitepaper to get exclusive market insights on luxury travelers, their sentiments, & their favorite brands.
The Olinger Group provides insights for Fortune 1000 companies since 1994.